Brexit. It's the word on everyone's lips recently, but what is it, and how is it going to affect us in the future? We're here to break it down for you as well as we can – because we're not entirely sure we get it either…
WHAT IS BREXIT?
If you remember all the way back to 2016, the UK held a referendum on whether the country should remain in, or leave, the European Union.
The European Union is a union made up of 28 countries, that decides laws and economic rules that each member country abides by.
For example, the EU is why it's illegal to work for more than 48 hours a week, and why we can move to a member country as easily as we can move to a different city in Scotland.
So, 23 June 2016, everyone over 18 in the UK was asked to vote on whether we should leave or remain in the EU. The results showed that the majority of voters wanted to leave (51.9 per cent) compared with 48.1 per cent, who wanted to remain.
This result triggered our exit from the EU (hence 'Brexit'), and ever since then, the UK government has been negotiating with the EU and the UK's MPs, to decide how we'll be affected when we finally leave.
WHEN DO WE LEAVE?
The UK is due to leave the EU on 29 March this year. That's only 71 days away.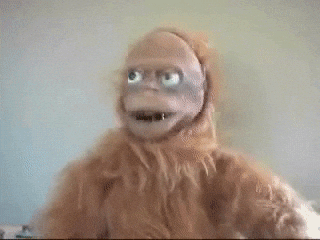 WHAT'S GOING ON WITH IRELAND?
You might have heard Ireland mentioned amongst all the Brexit chat. This is because when we leave the EU, Northern Ireland will no longer be an EU country, but the Republic of Ireland will be; and they share a border.
There have been major disputes over how to handle the Irish border, as Brexit could mean border checks between the two countries.
In order to achieve this, Northern Ireland would have to be treated differently to the rest of the UK, and this would mean checks on goods and cargo into Northern Ireland from the mainland UK.
Some people are happy with this, some people think it's a problem: see a pattern forming?
WHAT'S GOING ON NOW?
So, all the drama over the last few days has revolved around PM Theresa May's plan to leave the EU. The deal has been negotiated with the EU, and has to be approved by the UK's MPs before it can go into effect.
As of Tuesday (15 January), Theresa May's deal was unsuccessful, as UK MPs voted against it. At present, no one really knows the terms on which we'll be leaving the EU. Theresa has until Monday to present a new plan to MPs.
There is also the possibility that we could leave with no deal in place, which would mean we sever ties with the EU overnight on 29 March, and there would be no transition period for new laws and regulations to come into place.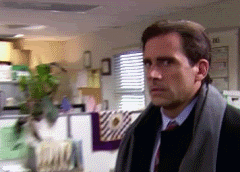 WHAT DOES THIS MEAN FOR SCOTLAND?
Well, the majority of Scotland voted against Brexit with 62 per cent voting to remain and 38 per cent voting to leave.
Some people are hoping that Brexit will trigger another independence referendum, and others are saying this will only cause further divide and problems.
It's really hard to sum everything up, as there's so much going on, and at the moment, we still don't know what's going to happen.
But, hopefully this makes things a little clearer!
Are you for or against Brexit? Do you feel media coverage has been easy for young people to understand? Let us know your thoughts over at our Twitter and Instagram.