If you've been living under a rock the last couple of days, you might have missed the drama with YouTube star Zoella and her disastrous advent calendar. Asking people to spend £50 for a calendar that contains glitter and confetti is a little bit steep.
If Zoella's calendar has you in a rage, why not make your money go further this Christmas? 'Tis the season of giving after all, so buying presents is probably on the top of your to-do list. Ditch the £50 glitter advent calendar and get a gift your mates will love that helps others along the way. It's nice to be nice.
Peeking Cat Treat Tin, £14.99
Make sure your treats don't fall into the wrong paws in the shared kitchen. Hide the digestives away in this adorable cat biscuit tin so you'll never be disappointed for a midnight snack when essay writing. Not only will this be a great addition to the kitchen, all the money will help our furry friends at Cats Protection.
Grapefruit and Moss Candle, £10
Brighten up the dark nights with a handmade candle from Save the Children. You can fill the house up with the sweet aromas of grapefruit and moss in this stylish Thomas Street candle. Cosy, aromatic and helping others, this will make staying in even more enjoyable.
Wash Bag, £6.99
Never worry about forgetting your toothbrush again when travelling with Oxfam's wash bag collection. All items are handmaid in India by artisans working with cotton to knit contrasting patterns. It looks fab, it's handy and it's helping to support lives of those less fortunate. Win, win.
Christmas Cupcakes and Cookies Cookbook, £9.99
What better way to enjoy Christmas than to eat all the cake? Get your kitchen skills up to scratch with this handy cookbook filled with all kinds of festive goodies. Mates and family will be well impressed with the tasty treats you serve up this winter. Our bellies are rumbling thinking about it.
Adopt an Animal, starts from £5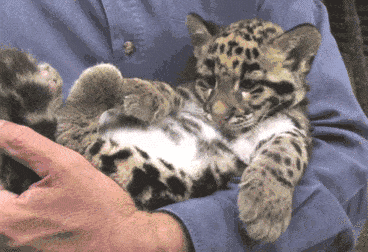 Now here is a gift that is sure to please. Animals across the world are in need of help and support and you can be that helping hand by adopting an animal. From elephants to snow leopards, be the reason WWF can continue helping vulnerable animals. Find out your pal's favourite animal and give them a treat this Christmas with a handy one-off donation, or treat yourself with a monthly gift.