On Friday (14 December) we were lucky enough to see the man, the myth, the legend that is Sir Paul McCartney.
It doesn't matter how old you are: whether you lived through the sixties, or are a teenager today, chances are you've probably heard of The Beatles.
Glasgow! Who's ready to party? 🎊 🎉 #FreshenUpTour pic.twitter.com/LkviKLFn37

— Paul McCartney (@PaulMcCartney) December 14, 2018
Four young lads from Liverpool embarked on the journey of a lifetime, and wound up in the most recognisable band in the world.
EXCITEMENT
We (sadly) did not live through the height of Beatlemania, but our parents and grandparents did, meaning we've been hearing The Beatles' tunes since we were very small.
It was then that our love of the band started, and when it was announced in July this year that Macca himself would be coming to Glasgow, we knew it was an opportunity not to be missed.
After sitting in the online ticket queue for what felt like an eternity (thanks for doing that Dad), we managed to secure tickets – right at the back, but still in the same room, breathing the same air as Sir Paul, we told ourselves.
The long wait until December started.
So, you can imagine our excitement when Friday finally arrived.
When Mr McCartney finally arrived on stage, it was like being transported back to childhood: after years of listening to The Beatles in the car, in the kitchen, through rubbish £1 earphones, we were finally hearing the songs as they were meant to be heard.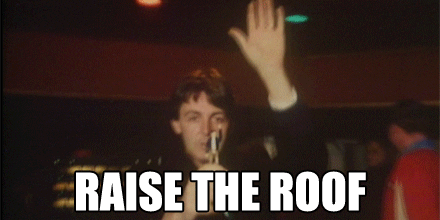 SETLIST
Kicking off with A Hard Day's Night, the show took us on a journey through the early Beatles catalogue, from Love Me Do to Can't Buy Me Love; all the way through to their later stuff, including Blackbird, Back in the USSR, Let It Be and, of course, Hey Jude.
The crowd were even treated to a The Quarrymen (the band's name before they became The Beatles) special, In Spite of All the Danger, which was recorded sixty years ago, in 1958.
Of course, after The Beatles, Paul went on to have a successful solo career, and also created the band Wings, with his wife Linda. The setlist included hits Band on the Run, Live and Let Die, Dance Tonight and Here Today, a tribute to bandmate John Lennon.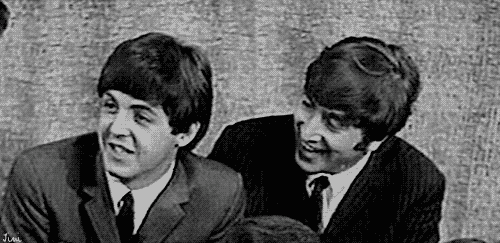 He also played songs from his latest album, Egypt Station, including Come on to Me, Who Cares and Fuh You.
The latest album has all the mischief and skill of the early Beatles, making it appealing to those who remember The Beatles firsthand, and a new generation of young people, who prefer a more modern sound.
SHOW
McCartney's energy is infectious and he draws the crowd in to every song he plays.
After a three hour set list, we're astonished to remember the man is 76 and playing longer sets than any of the younger bands we've ever seen before. Take note guys!
We had expected to be some of the youngest in the room, but we were happily proved wrong.
One boy held up a sign proclaiming to be his biggest fan at only eight years old. The diverse age range proves that there is a McCartney song for everyone, and at 76, he still manages to bring out belters that everyone can sing along to.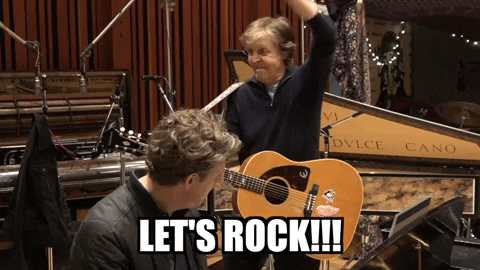 All we can say is we hope he announces more UK dates soon, and we're lucky enough to get tickets again, because we're ready to do it all over again, Paul.
**Cover image credit to Paul McCartney**
Are you following Source on Twitter and Instagram? Make sure you do for all the latest gig reviews.