A shiny new credit card is a big temptation to spend megabucks at the shops, at the bar… on the internet. Consumer debt, which means debt that you get from buying things on credit, is huge and it's not something you want to fall into. A student loan is one thing – consumer debt from spending too much on the credit card and not being able to pay it off, is another.
But that doesn't mean that you should never get a credit card, or should cut up your cards immediately (although you may want to think about your spending habits!). There are some good ways to use your credit card, and help your credit score. Confused? Don't worry, we explain the do's and don'ts of credit cards.
What is a credit score?
It's important to realise that we all have a credit score, also known as a credit rating. Gulp. It's the score you're given based on how likely you are to pay credit back. It's made up of your credit and financial history – if you have unpaid debts, phone bills you haven't paid etc, then it can affect your credit score in the future, and may hurt your chances on getting a mortgage further down the line. You can check your credit score here.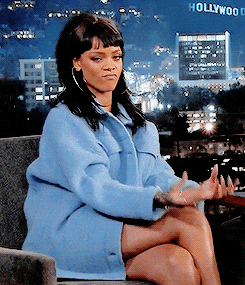 How does a credit card work?
You may think you know – but do you really? With a credit card, you agree with the bank how much they'll agree to loan you each month – it can range from hundreds to thousands of pounds – and you can either pay it off at the end of the month, or pay interest on the debt as it's carried over to the next month. Some credit cards charge you daily to take out cash – so most people use it to make big payments.
What are the pro's of using a credit card?
Most millennials prefer to stick to a debit card – but you get charged if you go into your overdraft on your debit card, too.It might seem easier to stick to debit cards, but there are plenty of good reasons to use a credit card. First of all, it's safer than carrying a large amount of cash – and if you have to pay a large bill or make a purchase and don't have money until your next payday, credit is a good option. There are also freebies – incentives to make you sign up to the credit card – including airmiles for every pound you spend with a credit card. With credit cards you're protected for most purchases over £100 and up to £30,000 – so if you book a holiday and the provider goes out of business, the card company should cover the cost even if you only paid an initial deposit by card. If you are the subject of fraud on a credit card, then you're more likely to be reimbursed.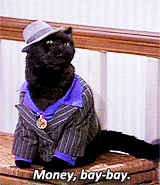 What are the cons of using a credit card?
As we've said, you have to be really careful using your credit card – it can be easy to spiral into debt. Miss just one monthly payment, and your debt is only going to increase – more money to pay off and it will damage your credit score. It's so easy to use your credit card and forget about it – don't fall into consumer debt! The other issue is each credit card and your agreement is different and they can have high interest rates, especially after it's lured you in after the first year. A credit card is not good to use if you want to withdraw cash as you have to pay the interest up front – and sometimes there are high charges if you used it abroad.
So there you have it – the do's and don'ts of using a credit card. Whatever you do, remember to read the terms and conditions and ask your bank manager lots of questions when you sign up to get one.
Read more from our money series – all about ISAs.