Today (10 October) is World Mental Health Day. It is estimated that approximately one in four people will experience a mental health problem, and 4,500 people die by suicide in the UK each year.
Mental health conditions include depression, anxiety, post-traumatic stress disorder, bipolar disorder and seasonal affective disorder.
A person can develop these conditions at any time in their life, but they often occur after a traumatic event, or at a time when big life changes occur, for example, when a relationship ends, the death of someone close or struggling with money.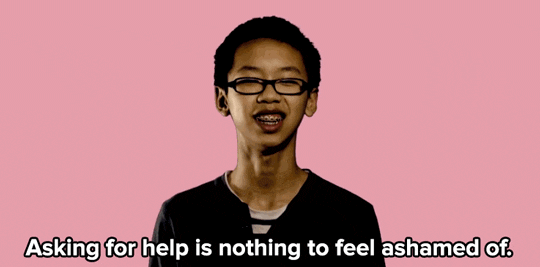 Changes
Theresa May announced this morning that she has appointed what is thought to be the world's first suicide prevention minister.
Jackie Doyle-Smith will be the minister for mental health, inequalities and suicide prevention, and it is hoped that this new role will help tackle the stigma surrounding suicide, and reduce the number of people dying by suicide.
While the suicide prevention minister will only serve England, Scotland already has a minister for mental health, who undertakes similar duties.
The prime minister also announced today that she would be providing more support in schools, by bringing in mental health staff to support students with their mental wellbeing.
Campaigning
Charities and campaigners around the country welcomed the announcement. UK charity CALM have been campaigning for better suicide prevention methods from the government for over a decade.
Today, we win. @Theresa_May has answered our call for a Minister for Suicide Prevention. Thank you for all your support in taking a #StandAgainstSuicide and making this happen. Onwards! #WorldMentalHealthDay2018

More info ➡️ https://t.co/RfWsstRXtD pic.twitter.com/OC07pFyqHP

— CALM (@theCALMzone) October 9, 2018
Seven months ago, the charity joined forces with campaigner Matthew Smith, whose brother died by suicide 13 years ago.
They created a petition for the government to appoint a minister specifically to deliver suicide prevention plans, and provide support for family and friends bereaved by suicide. Today's announcement is a huge step forward, and a massive win for campaigners.
TOWIE
TOWIE star Tommy Mallet is also encouraging other people, particularly men, to open up about their mental health with the hashtag, #ICryBecause.
Tommy has been open about his mental health struggles, and the campaign has encouraged his male co-stars to post on social media about what makes them emotional too.
Suicide is the largest cause of death in men under 45, and it is estimated that 84 men die by suicide every week in the UK. Tommy hopes that by being honest about his own struggles, it will encourage other young people, and viewers of the show, to open up too.
If you, or someone you know, is struggling with their mental health, don't be silent. Talking about how you feel is often the first step on the road to recovery – whether that be with a trusted friend, family member, or teacher; or an organisation where you can speak to an advisor confidentially, such as the Samaritans or CALM.
And if you don't want to speak on the phone, that's fine too – you can email the Samaritans, or communicate with an advisor through the CALM web chat between 5pm and midnight every day.
FOR MORE INFORMATION

Samaritans

Call: 116 123

Email: jo@samaritans.org

CALM

Call 0800 58 58 58

Chat: www.thecalmzone.net/help/webchat/

SAMH
Are you following us on Twitter and Instagram? Stay up to date on all the latest news and support.