As if the university application process wasn't daunting enough, some courses require you to go to an interview to secure your place. But don't worry, we've got your back, to help make your interview process as stress-free as possible.
The thought of a university interview can be scary, especially if it's your first interview for a position.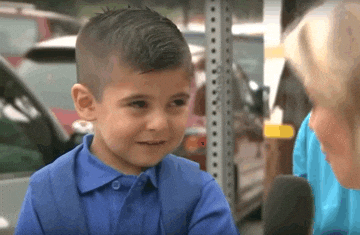 The most important thing to remember is that everyone wants you to succeed, and everyone on the interview panel is rooting for you to do well: they want to offer you a place, all you have to do is show them why you deserve it.
WHAT TO EXPECT
Each university does things their own way, so it's hard to know exactly how to prepare.
Some will have a panel of interviewers asking you questions, others might want you to prepare a presentation and some might even have a 'speed dating' type set up, where you go from room to room answering different questions for different people.
First of all, before you're even offered an interview, it's important to find out how each university you've applied for makes their offer.
Some might email you directly, and others may update you through UCAS track, so make sure you find out how an interview offer will be made, or risk missing it.
When you're sent an invitation for an interview, you should also be told what is expected of you. This is when you will find out the set up on the day, what you need to bring, and how to best prepare.
If this is not made clear to you in the invitation, you should contact the university and find out, to ensure you're giving yourself the best chance to shine on the day.
PREPERATION
Once you know the set up – be it a standard interview, presentation, or anything else – you should have a good idea of how to prepare.
If it's a standard interview, look up some typical questions asked by universities and practice answers. Ask someone to roleplay as the interviewer, so you have a chance to run through and remember answers.
If it's a more complex set up, make sure you prepare as best you can. Think of innovative ways to stand out, and – and we can't stress this enough – practice, practice, practice!
At the end of the day, you can't predict what questions you're going to be asked or what the interviewer will be like.
All you can do is prepare as best you can, get there early and stay calm.
No one likes going to an interview, but, no matter what happens, it's a good thing to go through, and you'll come out the other end with more life experience than you did before.
How are you preparing for your university interview? Let us know over on Twitter and Instagram! Make sure to check out the rest of our Source Series.