Don't just learn it, work it at New College Lanarkshire
Don't just learn it; work it at New College Lanarkshire, just like Oliwia Sierakowska who is studying HND Computer Aided Architectural Design and Technology (CAADT) at New College Lanarkshire's Motherwell Campus.
For Oliwia, when her school didn't have an option to pursue Advanced Higher graphic communications in S6, Oliwia discovered that New College Lanarkshire could provide her an alternative route to gaining a higher qualification in graphic design – and she is reaping the rewards.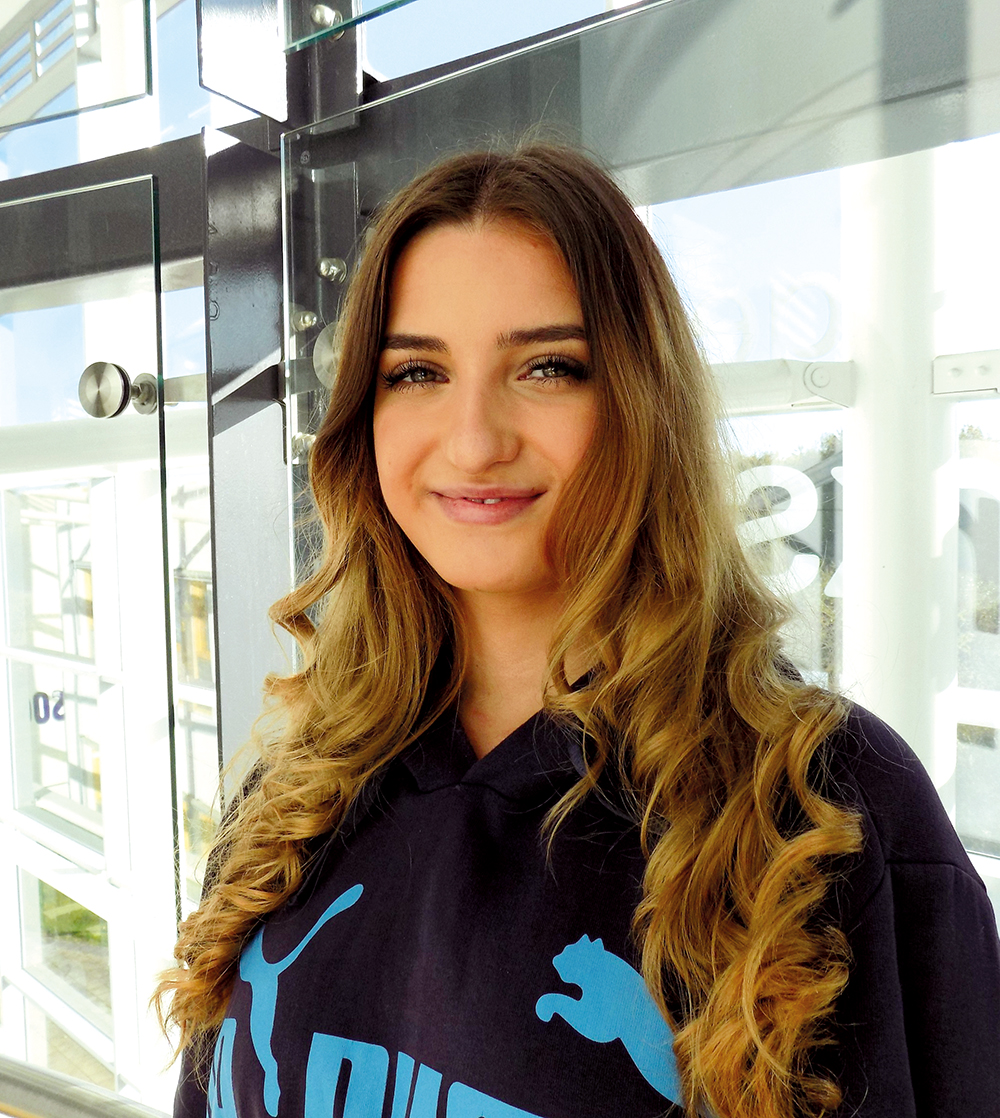 "You have a lot more freedom in college," emphasises Oliwia. "In my experience of going straight to HNC from fifth year at school, I enjoyed the freedom of not wearing a uniform, and of lecturers treating you more like an adult and less like a child. They train you to become a professional and prepare you to go out into industry." 
ENJOYMENT
Now in her second year of study, Oliwia has a new set of friends, is basking in the higher level of learning, and enjoys getting to use the more advanced technology for her studies that weren't available in high school. 
Oliwia adds: "The equipment and technology that we use are really good. In school we did a lot of work on paper, but we mostly work on PCs now – and that's preparing us better for working in industry." 
And, the benefits of going to college mean you can go straight into third year for many university courses – if that's where you want to take your learning.
FUTURE
For Oliwia, she is excited to make this opportunity a reality, she adds: "After HND, I would like to go straight into third year at university, then finish uni and get a job. I'm 18 in November, so if I get a place at university I could be a third-year university student when I'm still only 18." 
For students preparing to head off to college, Oliwia advises: "I don't think you should be stressed or worried because it's great. It's obviously something new, but there's no reason to be scared – it's something good and an experience that will benefit you in the future and will get you ready for work." 
Where will New College Lanarkshire take you?